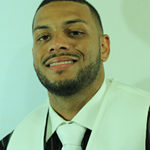 David Keary (Executive Director)
Nashville, TN native and graduate of Glencliff High School, Keary has gone on to become a graduate of Tennessee Tech University and successful entrepreneur.  David has a Bachelor's of Science Degree in Professional Studies and a Master's Degree in Strategic Leadership.  Keary was the founder and CEO of Urban Living Magazine, a nationally distributed publication from 2003-2007. He is currently the CEO of Precision Media Group a worldwide film production company that produces films for various companies around the country.  Keary also played for Glencliff High School and was named to the All-District and 3rd team All-State Teams in 1999.
He completed his Senior Season finishing #2 in Total Rebounds in the Entire State of TN playing at the AAA level.  He remains a resident of Nashville, TN and continues to make an impact in the community.
Keshia Tucker-  Program Coordinator/ Business Manager

Juan Adams- Program Coordinator/ Operations Manager

Marcus Gibbs-    Asst. Program Coordinator (Basketball Operations)

Calvin Miller-   Asst. Program Coordinator  (Basketball Operations)

Genie Bolton-  Asst. Program Coordinator (Business Operations)

Mrs. Talley-  Asst. Program Coordinator (Business Operations)

Diamond Adams-   Dance Coordinator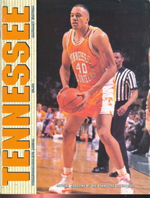 Corey Allen (Program Director)
Nashville, TN native and graduate of Whites Creek High School, Allen played for the University of Tennessee from 1991-1993 under Coach Wade Houston. In 1993 Allen was named 2nd team All-SEC and helped lead UT to a historic victory that year over powerhouse Kentucky Wildcats with a game winning shot and combined 51 points with fellow UT teammate Allen Houston. Corey Allen then went on to play professionally in Argentina, Italy, and Greece. He has since established himself as a pillar in the Nashville community and uses his influence to help others.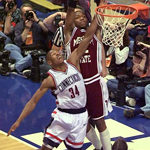 Dontae' Jones (Program Director)
Nashville, TN native and graduate of Stratford High School, Jones was named Most Valuable Player of the 1996 SEC Men's Basketball Tournament after leading Mississippi State University in their win over top-ranked University of Kentucky in the SEC tournament championship game. Later that year he led Mississippi State to the NCAA Men's Basketball Final Four, picking up a Regional MVP honor along the way. He was selected out of Mississippi State University as the 21st pick by the New York Knicks in the 1996 NBA Draft. He also played for the Boston Celtics and various international teams in leagues around the world. He remains active in the community and aims to give back to help others from the Nashville community reach the dreams that he has been blessed to realize.